Como dije en el post anterior, el verano ya terminó y ahora comienza la época de películas para una audiencia supuestamente más "cerebral" y disernidora.
Sabemos que muchas de estas no llegarán nunca a los cines de estos lares, pero, afortunadamente, gracias a un pequeño invento que salvó a los cinéfilos llamado DVD, podremos verlas 4 ó 5 meses después de su estreno.
Veamos mes por mes qué hay:
Septiembre
7/9
Remake de James Mangold [Walk the Line, Girl Interrupted] del western de Delmer Daves de 1957 protagonizada por Glenn Ford, esta vez con Christian Bale y Russell Crowe. Las opiniones de quienes ya la has visto son muy positivas.
Uno de los mejores miembros del cast de Saturday Night Live, Will Forte [el de la derecha], escribe y protagoniza esta película sobre dos hermanos al mejor estilo de Dumb and Dumber que tratan de darle un nieto a su padre antes de que muera. De SNL también está Kristen Wiig, la mejor adición que ha hecho el show en muchos años.
14/9
Dirigida por Neil Jordan [The Crying Game], Jodie Foster protagoniza esta película de una mujer en busca de venganza.
No sé qué hace una actriz de la categoría de Jodie Foster haciendo esta clase de película que con solo leer la premisa y ver el trailer ya se sabe todo lo que va a pasar. No le hace falta el dinero, aunque a Neil Jordan creo que sí.
La ciudad de NY completa estaba repleta de publicidad de esta película.
Julie Taymor [Frida, Titus], una de las directoras más "visuales" trabajando actualmente, dirige este interesante musical utilizando [con el permiso y la bendición de Yoko Ono] las mejores canciones de Los Beatles como fondo para una historia de amor.
Los early reviews son positivos y la comparan con Moulin Rouge.
David Cronenberg dirige a Viggo Mortensen y Naomi Watts en este thriller que toma lugar en el bajo mundo de la mafia.
Cronenberg es un experto retratando el lado oscuro del ser humano. Esperen una película excelente.
Un excelente elenco encabezado por los ganadores del Oscar Tommy Lee Jones, Charlize Theron y Susan Sarandon protagoniza esta película escrita y dirigida por Paul Haggis [Crash] sobre la repentina desaparición de un soldado americano que acaba de retornar de Iraq. Conociendo a Paul Haggis, esperen un montón de clichés y una historia manipuladora al extremo.
21/9
Sí. Otra.
Mientras sigan haciendo dinero, seguirán haciendo más.
Aunque hayan retrasado su estreno ya un par de veces [casi siempre un signo de problemas serios], se habla de una posible nominación al Oscar para Brad Pitt. Visualmente se ve impresionante y parece una película de Terrence Malick.
Hay que ver que trae de nuevo esta millonésima adaptación a la pantalla de la vida de Jesse James.
La película tuvo una excelente recepción por parte de los críticos en La Mostra de Venecia.
28/9
Dirigida por Peter Berg [The Rundown, Friday Night Lights], esta es una de las películas con mayor buzz positivo de los últimos meses. Se dice que los 20 minutos finales son impresionantes.
Jaime Foxx y Jennifer Garner son enviados al medio oriente a investigar un atentado terrorista a un edificio norteamericano.
La música es de Danny Elfman, hecha totalmente con percusión y sintetizadores [como en Planet of the Apes], así que ahí estaré.
Lo nuevo de Wes Anderson [Rushmore, The Royal Tenenbaums, The Life Aquatic].
Esperen un universo lleno de personajes y situaciones quirky que no todo el mundo aguanta. Yo sí.
Adrien Brody, Owen Wilson y Jason Schwartzman acompañados de Angelica Huston [que parece ser la musa de Wes Anderson] y Natalie Portman en un viaje de self-discovery por La India.
Luego de Brokeback Mountain, Ang Lee vuelve a sus raíces, haciendo una película en su natal Taiwan sobre enredos de espionaje durante la Segunda Guerra Mundial.
El nivel de erotismo al parecer es alto. La MPAA le otorgó un rating de NC-17 por su alto contenido sexual.
Este documental narrado por Paul Newman [no entiendo cómo se prestó para esto] es el que tantas noticias ha causado localmente en los últimos meses.
Aquí supuestamente se "descubre" y "desenmascara" la esclavitud, maltratos y vejaciones a los que son sometidos los haitianos en la República Dominicana.
¿Cuándo harán uno sobre la esclavitud, maltratos y vejaciones que sufren LOS DOMINICANOS en su propio país?
Efectismo y manipulación de la peor clase.
Octubre
5/10
Se les peló el billete a los productores que esperaban que esto fuera otro Harry Potter. Más bien parece otro Eragon.
Pass.
Luego de una pequeña pausa, los hermanos Farrelly [There's Something About Mary] regresan con esta comedia, remake de la del 72, protagonizada por Ben Stiller.
Escrita y dirigida por Tony Gilroy [escritor de la serie de The Bourne Identity], George Clooney interpreta a un abogado encargado de manejar el trabajo sucio dentro de la firma en la que trabaja.
Los early reviews son muy positivos y se habla de una posible nominación al Oscar para Clooney y para Tilda Swinton.
La recepción en La Mostra de Venecia ha sido positiva.
12/10
La premisa de esta película es TAN interesante que espero que no la arruinen.
Una secuela de la excelente Elizabeth del 98 y con Shekhar Kapur nuevamente como director.
Cate Blanchett regresa a interpretar a la Reina Elizabeth, en uno de los períodos históricos más interesantes de Europa, cuando su reino vivía su época dorada y se enfrentó con el Rey Felipe II y la gran Armada Española.
Esta película es una de las grandes competidoras para los premios Oscar, desde todos los aspectos técnicos que lucen impecables, hasta la misma Cate Blanchett que, para sorpresa de nadie, nuevamente parece dar una de las mejores actuaciones del año.
"I have a hurricane in me that will strip Spain bare!" suena como una de las líneas más memorables del año!
Nunca me han interesado mucho los remakes, pero este promete.
En la original, Laurence Olivier interpretó al maestro y Michael Caine al aprendiz, donde dos hombres participan de un extraño juego de who out-wits whom.
En esta, dirigida por Kenneth Branagh, Michael Cane se convierte en el maestro, y deja su papel anterior a Jude Law.
La original, que muchos consideran magnífica, a mi me parece exageradamente teatral.
Ojalá esta la supere.
19/10
El debut de Ben Affleck como director.
Ojalá tenga más suerte detrás de la cámara que delante.
El debut en Estados Unidos del ganador del Oscar a la mejor película extranjera [la overrated Tsotsi] Gavin Hood, esta es una de las más esperadas de la temporada.
Meryl Streep, Reese Witherspoon, Jake Gyllenhaal y Alan Alda encabezan este thriller político de historias entrelazadas a lo Syriana.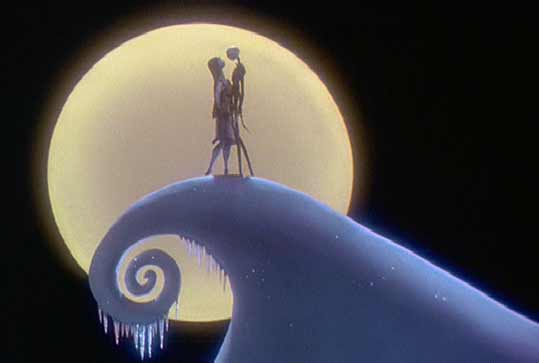 En algo que parece será una tradición anual, Disney lanza por segundo año consecutivo la obra maestra animada de Tim Burton en 3D.
Los visuales de Burton y la magnífica música de Danny Elfman se han convertido en un staple de la cultura popular norteamericana en los días de Halloween.
Un clásico para siempre.
Terry George, el director de Hotel Rwanda, reune a un excelente elenco compuesto por las ganadoras del Oscar Jennifer Connelly y Mira Sorvino, junto Joaquin Phoenix y Mark Ruffalo, en esta adaptación de la famosa novela de John Burnham sobre la forma en que dos familias resultan afectadas por una tragedia.
Otra de las favoritas para el Oscar.
26/10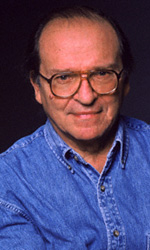 Un thriller sobre el robo de un banco gone wrong.
Se espera que este sea el comeback de uno de los directores más emblemáticos del cine norteamericano de los 70 - Sidney Lumet.
Después de hacer un desastre tras otro, incluyendo una de esas películas tan malas que son buenas [Catwoman], Halle Berry intenta demostrar que su Oscar no fue ni un fluke ni regalado [que en mi opinión sí lo fue], en esta película Oscar-baity [hecha con el expreso propóisto de ganar premios] con Benicio del Toro.
¿Hasta cuándo van a seguir haciendo estos bodrios de pornografía sádica?
Tweet this!